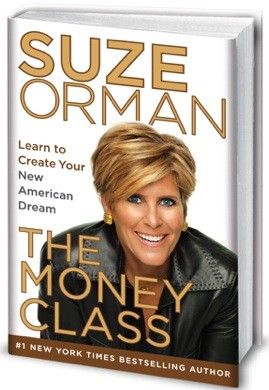 Suze Orman - The Money Class 2011 (DVD and eBook)
H264 | English | 854x480 | MKV | 29.97 fps 2063 kbps | AC3 48000 Hz | 1.4 GB
Genre: eLearning
This is the accompanying DVD for the book by Suze Orman released in 2011. Prior books and lectures are not as accurate as this book and lecture in today's economy! Included are some bonus Q&A videos with questions from the audience.
Link :
Code:
https://rapidgator.net/file/74b34779861c6b0ce957687bf24f957e/SUZE_ORMAN_MONEY_CLASS.part01.rar.html
https://rapidgator.net/file/5dea64653f63328a267ce954f9129b2e/SUZE_ORMAN_MONEY_CLASS.part02.rar.html
https://rapidgator.net/file/fc454ce197b5fe531bd98a760c3d3fd9/SUZE_ORMAN_MONEY_CLASS.part03.rar.html
https://rapidgator.net/file/a94bfa1ab4cf2f59ee3837064d3450c0/SUZE_ORMAN_MONEY_CLASS.part04.rar.html
https://rapidgator.net/file/4a1ef10bb38e713327e1ef41689461f3/SUZE_ORMAN_MONEY_CLASS.part06.rar.html
https://rapidgator.net/file/069fbc5cac5710b84f23f30f99ec1ee8/SUZE_ORMAN_MONEY_CLASS.part05.rar.html
https://rapidgator.net/file/c9c8e69a30443be16ed629778d63be9d/SUZE_ORMAN_MONEY_CLASS.part07.rar.html
https://rapidgator.net/file/c1acb3172e1d7d5d1291ba05e905e6e8/SUZE_ORMAN_MONEY_CLASS.part08.rar.html
https://rapidgator.net/file/1b7e5ac71618cc5b197be2f8b96b2a59/SUZE_ORMAN_MONEY_CLASS.part09.rar.html
https://rapidgator.net/file/b017eee7518c14c4d22117396c04f420/SUZE_ORMAN_MONEY_CLASS.part10.rar.html