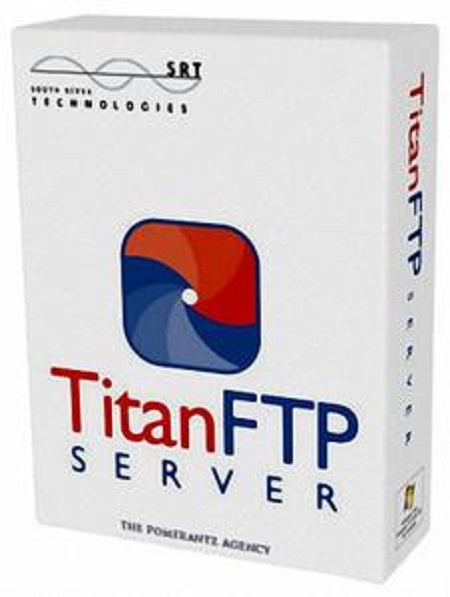 Titan FTP Server Enterprise 2019 Build 3670 | 313.7 Mb
Titan FTP Server provides the most secure transfers in the industry, events to thwart hackers, and intelligent passwords. With over 20,000 servers installed worldwide, Titan is the SFTP Server you can trust.
Features:
FTP, FTP/SSL and SFTP
Zlib Compression for Faster Transfers
File Integrity Checking
Events Automation
Advanced Security Features
Optional Web Interface
Remote Administration
Cisco Recommended
Supported Protocols
Titan FTP Server supports a variety of file transfer protocols. In addition to standard FTP, Titan supports the following secure protocols:
SFTP (SSH File Transfer Protocol) [Enterprise Edition Only]
Supports SSH file transfer protocol versions 3 through 6.
Transfers all information over an encrypted channel.
Provides full SFTP support based on SSH-2 protocol.
Adheres to the IETF's Internet Draft
FTPS (FTP with SSL/TLS)
Supports SSL v3.0 and TLS v1.0 (SSL v3.1).
Transfers all information over an encrypted channel.
Uses Explicit FTPS (AUTH SSL/TLS) or Implicit FTPS to secure file transfers.
HTTP and HTTP/S
With the optional web interface, files can be transferred using HTTP or HTTP over SSL
Optional SFTP Client Drive Mapping
With WebDrive, a file transfer client that integrates with Titan
Operating System: Windows 7, 8, 10, 2008, 2012 and 2016
Link Download
Download Via UploadGig
Zitat:https://uploadgig.com/file/download/659d...npart1.rar
https://uploadgig.com/file/download/4280...npart2.rar
Download Via Rapidgator
Zitat:https://rapidgator.net/folder/6324953/Ti...d3670.html
Extract files with WinRar 5 or Latest !