Bellydance Fitness for Weight Loss Too Hip with Rania l 523 MB
All the other Fitness workouts from Rania are here on the site, this is the one missing from the pack.
I also have the full DVDs of all of them.
Very Fast paced, typical workout from Rania. Have included the Bonus workout and performance.
I personally find Rania to be quite stiff as a dancer, and I think it shows in her performances.
Bellydance is one of the most ancient and evolved forms of dance in the world. It's a powerful way to lose weight because you burn calories and fat while massaging and stimulating your digestive system, which increases your metabolism. Rania, a certified aerobics instructor and multi-award winner dancer, combines her extensive dance background and aerobics training into an award-winning bellydance routine.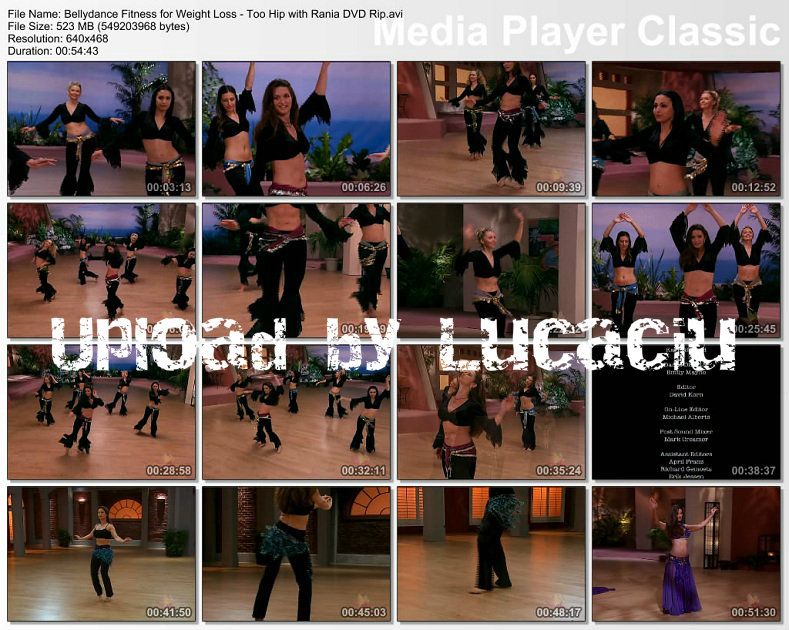 Link :
Code:
http://ul.to/bxayemmq
http://ul.to/2w3m1655
http://ul.to/l17t2fix
http://ul.to/fxym6lpo
http://ul.to/bksarkbv
http://ul.to/cicyq2vq