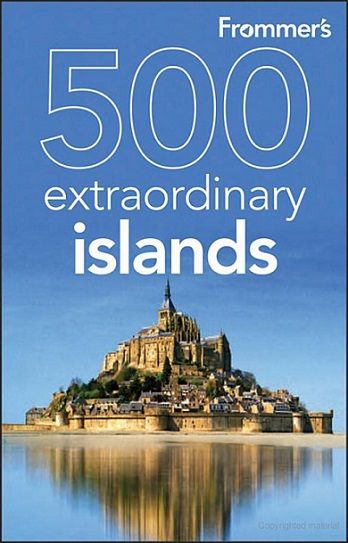 Huge Travel and Travel Guide Collection
Format : ePub/MOBI
Size: 4.77 GB
Content :
Black Lamb and Grey Falcon: A Journey Through Yugoslavia - Rebecca West, Christopher Hitchens
Confessions of an Event Planner: Case Studies From the Real World of Events--How to Handle the Unexpected and How to Be a Master of Discretion - Judy Allen
Moby-Duck: The True Story of 28,800 Bath Toys Lost at Sea and of the Beachcombers, Oceanographers, Environmentalists, and Fools, Including the Author, Who Went in Search of Them - Donovan Hohn
A Walk in the Woods: Rediscovering America on the Appalachian Trail - Bill Bryson
A Week at the Airport - Alain De Botton, Richard Baker
Adrift: Seventy-Six Days Lost at Sea - Steven Callahan
Among the Russians - Colin Thubron
An Area of Darkness - V. S. Naipaul
Becoming Odyssa - Jennifer Pharr Davis
Beijing Welcomes You - Tom Scocca
Beyond the Sky and the Earth: A Journey Into Bhutan - Jamie Zeppa
Bicycle Diaries - David Byrne
Big Snake the Hunt for the Worlds Larges - Robert Twigger
Bill Bryson's African Diary - Bill Bryson
Blind Descent: The Quest to Discover the Deepest Place on Earth - James M. Tabor
Carnivorous Nights: On the Trail of the Tasmanian Tiger - Margaret Mittelbach, Michael Crewdson, Alexis Rockman
City of Djinns: A Year in Delhi - William Dalrymple
Country Driving: A Journey Through China From Farm to Factory - Peter Hessler
Crazy for the Storm: A Memoir of Survival - Norman Ollestad
Dangerous Waters: Modern Piracy and Terror on the High Seas - John Burnett
Die Happy: 499 Things Every Guy's Gotta Do While He Still Can - Tim Burke, Michael Burke
Dinner With Persephone - Patricia Storace
Do Travel Writers Go to Hell? - Thomas Kohnstamm
Driving Over Lemons: An Optimist in Spain - Chris Stewart
Every Day in Tuscany: Seasons of an Italian Life - Frances Mayes
Fugitives and Refugees: A Walk Through Portland, Oregon - Chuck Palahniuk
Ghost Towns of Route 66 - Jim Hinckley, James Hinckley, Kerrick James
Hold the Enlightenment - Tim Cahill
How Did You Get This Number - Sloane Crosley
How to Eat a Small Country: A Family's Pursuit of Happiness, One Meal at a Time - Amy Finley
I'm a Stranger Here Myself: Notes on Returning to America After Twenty Years Away - Bill Bryson
In Siberia - Colin Thubron
Instant City: Life and Death in Karachi - Steve Inskeep
Into Thin Air: A Personal Account of the Mt. Everest Disaster - Jon Krakauer
Istanbul: The Collected Traveler: An Inspired Companion Guide - Barrie Kerper
K2: Life and Death on the World's Most Dangerous Mountain - Ed Viesturs, David Roberts
Lake Michigan Backroads: Your Guide to Wild and Scenic Adventures in Michigan, Wisconsin, Illinois, and Indiana - Robert W. Domm
Lasso the Wind: Away to the New West - Timothy Egan
Little Princes: One Man's Promise to Bring Home the Lost Children of Nepal - Conor Grennan
Lost in My Own Backyard: A Walk in Yellowstone National Park - Tim Cahill
Mission Mongolia - David Treanor
My Lead Dog Was a Lesbian - Brian Patrick O'Donoghue
Naked in Dangerous Places - Cash Peters
Neither Here Nor There: Travels in Europe - Bill Bryson
No Way Down: Life and Death on K2 - Graham Bowley
On Mount Hood: A Biography of Oregon's Perilous Peak - Jon Bell
One Man's Wilderness: An Alaskan Odyssey - Richard Proenneke, Sam Keith
Oracle Bones - Peter Hessler
Other Colors - Orhan Pamuk, Maureen Freely
Outposts: Journeys to the Surviving Relics of the British Empire - Simon Winchester
Passage to Juneau: A Sea and Its Meanings - Jonathan Raban
Passion on the Vine - Sergio Esposito
Plastiki: Across the Pacific on Plastic: An Adventure to Save Our Oceans - David de Rothschild
Prague Pictures: Portraits of a City - John Banville
Radio Shangri-La: What I Learned in Bhutan, the Happiest Kingdom on Earth - Lisa Napoli
Riding the Iron Rooster - Paul Theroux
River Town: Two Years on the Yangtze - Peter Hessler
Rock and Hard Places: Travels to Backstages, Frontlines and Assorted Sideshows - Andrew Mueller
Running Dry - Jonathan Waterman
Shantaram - Gregory David Roberts
Speed Tribes: Days and Nights With Japan's Next Generation - Karl Taro Greenfeld
The Black Nile - Dan Morrison
The Cactus Eaters: How I Lost My Mind-And Almost Found Myself-On the Pacific Crest Trail - Dan White
The Good Rain: Across Time & Terrain in the Pacific Northwest - Timothy Egan
The Great Typo Hunt: Two Friends Changing the World, One Correction at a Time - Jeff Deck, Benjamin D. Herson
The Kingdom by the Sea - Paul Theroux
The Life and Times of the Thunderbolt Kid: A Memoir - Bill Bryson
The Lost Girls: Three Friends. Four Continents. One Unconventional Detour Around the World. - Jennifer Baggett, Amanda Pressner, Holly C. Corbett
The Lost Heart of Asia - Colin Thubron
The Lunatic Express: Discovering the World . . . Via Its Most Dangerous Buses, Boats, Trains, and Planes - Carl Hoffman
The Man Who Ate Everything - Jeffrey Steingarten
The Oregon Companion: An Historical Gazetteer of the Useful, the Curious, and the Arcane - Richard H. Engeman
The River at the Centre of the World: A Journey Up the Yangtze, and Back in Chinese Time - Simon Winchester
The Wave: In Pursuit of the Rogues, Freaks and Giants of the Ocean - Susan Casey
The Wild Rover: A Blistering Journey Along Britain?s Footpaths - Mike Parker
Three Ways to Capsize a Boat - Chris Stewart
To a Mountain in Tibet - Colin Thubron
To the Ends of the Earth - Paul Theroux
Travels in Siberia - Frazier
Trawler: A Journey Through the North Atlantic - Redmond O'Hanlon
Turn Left at the Trojan Horse: A Would-Be Hero's American Odyssey - Brad Herzog
Turn Right at MacHu Picchu 12-Copy Floor Display - Mark Adams
Vagabonding: An Uncommon Guide to the Art of Long-Term World Travel - Rolf Potts
Walking Home: A Traveler in the Alaskan Wilderness, a Journey Into the Human Heart - Lynn Schooler
Wild Coast - John Gimlette
Without Reservations: The Travels of an Independent Woman - Alice Steinbach
Pink Boots and a MacHete: My Journey From NFL Cheerleader to National Geographic Explorer - Mireya Mayor, Jane Goodall
Father of All Things: A Marine, His Son, and the Legacy of Vietnam - Tom Bissell
52 Loaves: One Man's Relentless Pursuit of Truth, Meaning, and a Perfect Crust - William Alexander
A Cook's Tour: In Search of the Perfect Meal - Anthony Bourdain
Around the World in 80 Dinners - Bill Jamison, Cheryl Alters Jamison
Culinary Careers: How to Get Your Dream Job in Food With Advice From Top Culinary Professionals - Rick Smilow, Anne E. McBride
Indian Takeaway: One Man's Attempt to Cook His Way Home - Hardeep Singh Kohli
Sharper Your Knife, the Less You Cry: Love, Laughter, and Tears at the World's Most Famous Cooking School - Kathleen Flinn
Steak - Mark Schatzker
The Sweet Life in Paris: Delicious Adventures in the World's Most Glorious - and Perplexing - City - David Lebovitz
Twain's Feast - Andrew Beahrs
Notes From the Hard Shoulder - James May
The Sex Lives of Cannibals: Adrift in the Equatorial Pacific - J. Maarten Troost
A Field Guide to Getting Lost - Rebecca Solnit
The Art of Travel - Alain De Botton
The Tao of Travel: Enlightenments From Lives on the Road - Paul Theroux
Travel Guides
500 Adrenaline Adventures (Frommer's) - Lois Friedland, Marc Lallanilla, Jennifer Swetzoff, Charlie Oâ?TMalley
500 Extraordinary Islands (Frommer's) - Holly Hughes
500 Places to Take Your Kids Before They Grow Up (Frommer's) - Holly Hughes
Alaska - Jim DuFresne, Don Root, Paige Penland
Amsterdam (Rough Guide) - Martin Dunford, Phil Lee, Karoline Thomas
Argentina (Lonely Planet, 7th Edition) - Danny Palmerlee, Sandra Bao, Gregor Clark
Arizona and the Grand Canyon (Frommer's, 2011) - Karl Samson
Arizona, New Mexico & the Grand Canyon Trips (Lonely Planet, 1st Edition) - Aaron Anderson
Australia (Lonely Planet, 15th Edition) - Justine Vaisutis
Bali & Lombok (Lonely Planet) - Ryan Ver Berkmoes, Adam Skolnick, Marian Carroll
Barcelona: City Guide (Lonely Planet, 7th Edition) - Damien Simonis
Bhutan - Lindsay Brown, Bradley Mayhew, Stan Armington, Richard W. Whitecross
and many many more ........................
[b]Link : [/b
Code:
https://rg.to/file/5ce8947c04ce080ae522d4ef8aba612c/Huge_Travel_and_Travel_Guide_Collection.part01.rar.html
https://rg.to/file/f7ef5402f431ab25cbb2cf30122217be/Huge_Travel_and_Travel_Guide_Collection.part02.rar.html
https://rg.to/file/675fd2e8a0852809fa3daa4a7b031be7/Huge_Travel_and_Travel_Guide_Collection.part03.rar.html
https://rg.to/file/121fb2d37653dbdd603ddf740e959be7/Huge_Travel_and_Travel_Guide_Collection.part04.rar.html
https://rg.to/file/119403ae1fa7d73c3758826c80631201/Huge_Travel_and_Travel_Guide_Collection.part05.rar.html
https://rg.to/file/316884e07074431a49ebac71d3c273f6/Huge_Travel_and_Travel_Guide_Collection.part06.rar.html
https://rg.to/file/b8ff97b56215bbff51d15b8480998deb/Huge_Travel_and_Travel_Guide_Collection.part07.rar.html
https://rg.to/file/71fea340e42b97dbc82de3c7415a3c69/Huge_Travel_and_Travel_Guide_Collection.part08.rar.html