Teds WoodWorking Plans l 2.94 GiB
Ted's Woodworking Package is NOT your ordinary, run of the mill plans you find on the Internet. Make any woodworking project hassle-free with detailed plans, blueprints, schematics, materials lists as well as professional tips on woodworking and home building.
With Ted's Woodworking, you get.
16,000 Step By Step Woodworking Plans. This package contains plans that is covered from head to toe. From step-by-step instructions and easy to follow guides. These easy-to-understand plans will make woodworking a breeze!
Comes With Blueprints & Materials List. Forget those expensive DIY wood plans. Listen, no other woodworking package in the market is as comprehensive as this and this was one of the major reasons I created this. Everything you need to know from blueprints and materials list is incredibly detailed..
Your Skill Level Doesn't Matter! My custom woodworking plans are designed to get the job done quickly, inexpensively and with professional results EVERY TIME. You don't have to be a carpenter or joiner to build beautiful woodworking projects!
You see, I've helped over 50,000 woodworkers and carpenters worldwide, create and complete woodworking projects the easier way. By using all the plans and blueprints - I have helped home owners and establishments alike construct projects at the fraction of the cost they would normally pay!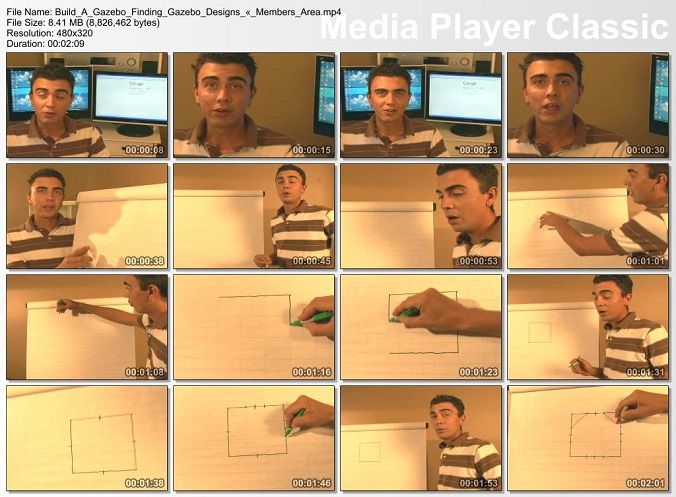 Link :
Code:
[code]http://ul.to/62wwv2yc
http://ul.to/vwuump1c
http://ul.to/6inffx6b
http://ul.to/wnsq0dfe
http://ul.to/8mxlox3n
http://ul.to/2h5a5q2c
http://ul.to/s6cm92h3[/code]