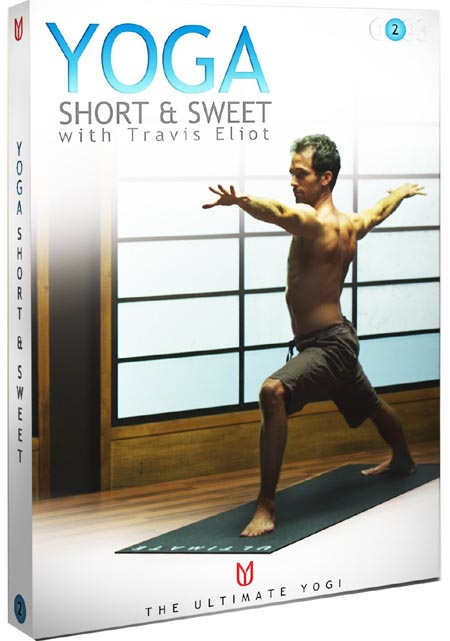 Yoga Short & Sweet with Travis Eliot
DVDRip | English | AVI | 640 x 368 | XviD ~1432 Kbps | 23.976 fps
MP3 | 128 kbps | 48.0 KHz | 2 channels | 02:11:03 | 1.44 GB
Genre: Video Training / Yoga (2013)
If you ever find yourself with not enough time in the day for a yoga class than Yoga Short and Sweet is for you. In this DVD Travis, guides you through two briskly dynamic yoga flows that we leave you cleansed and ready to be on your way. Each of these 30 minute classes contains key components in balance, strength, flexibility, vitality, and detox. Any yoga enthusiast can appreciate them. The sequences are perfect for beginners but are also guaranteed to enlighten advanced students as Travis reviews the anatomical components of poses contained in their current practice.
A straight-forward series of four very fluid workouts. Each one is a complete power yoga practice (elegantly condensed into an easy-to-schedule format). Even on your busiest days, you can still build strength, energy, balance and flexibility. All four programs feature a fast-changing series of "physical" poses. They generally begin with the intermediate-level basics like warrior, mountain or down dog. But, you'll quickly advance to more challenging movements (e.g. balanced on one leg, a full back-bend position, supported only on your arms...). Three programs are led by Travis, one is led by Loren. Very calm, voiceover cuing.
Level: Inter/Advan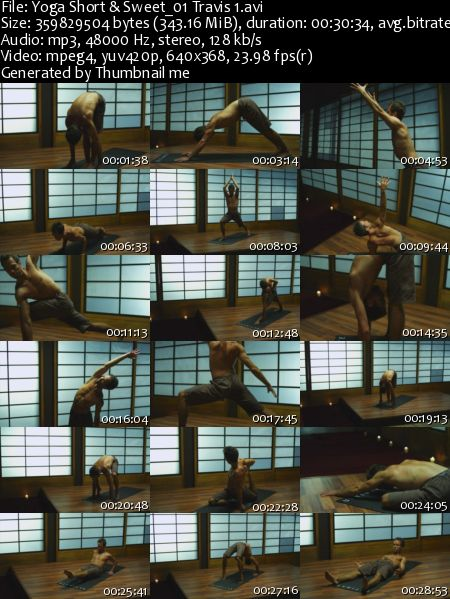 Link :
Code:
http://ul.to/63jc6n3d
http://ul.to/kj6ma1tp
http://ul.to/tu0sjnp7
http://ul.to/7kbg4fut
http://ul.to/a1b8z7fh
http://ul.to/wq3mngyf
http://ul.to/5mv8nkhi
http://ul.to/cqvedlyc