Yoga The Essential 3 Hour Guide Healthy Living Series
English
512x368
MPEG4
25fps 1160kbps
AC3 192kbps
1.46GB
Genre: Video Training
So just what is everyone so excited about when it comes to Yoga? This 5000 year old phenomenon came to fame when a number of major celebrities promoted Yoga as the secret to their health. But Yoga is not just an exercise fad. It is a whole philosophy, combining physical exercise with diet, breathing exercises, meditation techniques and a whole set of ethics which when put together brings out a feeling of well being, balancing mind, body, and soul, ultimately bringing spiritual enlightenment. This comprehensive programme will enable you to experience a whole range of different Yoga sequences and styles. Beginners will be able to start with the more basic sequences, ultimately trying all of the sections and discovering which of them gives you the most benefit. There really is something for everyone, every mood and everyday...
Programme Includes:
1. Dawn Breathing
2. For The Beginner
3. Sun Salutation
4. Hatha Yoga
5. Power Yoga
6. Advanced Sequences
7. Yoga Dance
8. Evening Sequences
9. Relaxation Sequences This programme contains a specially written booklet, with information about Yoga, including the different schools and history of this ancient practise.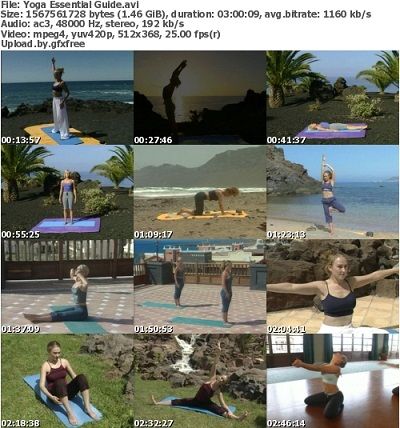 Link :
Code:
http://ul.to/spsq78ek
http://ul.to/u8qsinqm
http://ul.to/s2ir22hs
http://ul.to/7nhsb4ik
http://ul.to/spmbvz33
http://ul.to/3549h8xw
http://ul.to/v6yci7g5
http://ul.to/42bzuos9