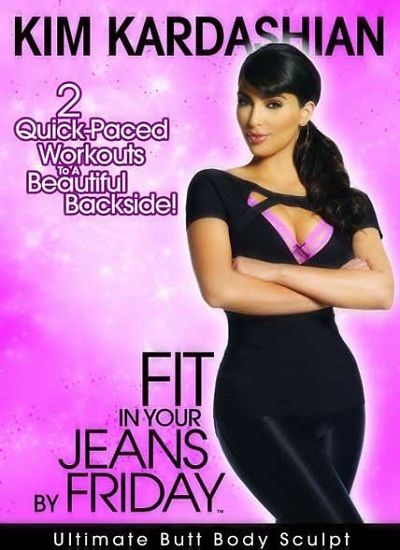 Kim Kardashian : Fit In Your Jeans by Friday: Ultimate Butt Body Sculpt ??" DVDRip Xvid
English | AVI | Mpeg4 | 720x416 | 00:50:10 | 29.970 fps 1951 kbps | MP3 128 kbps 48 KHz | 700 MB
Genre: Elearning
The most beautiful and sexiest socialite, Kim Kardashian is here with Ultimate Butt Body Sculpt video tutorial on work out with her workout tutor Jennifer Galardi. This workout tutorial by Kim Kardashain and Jennifer Galardi is formulated such a way that it could make it more effective workout by squatting and lunging to a more beautiful backside in less than five days. Kim Kardashian Ultimate Butt Body Sculpt centers all muscle groups of the butt, hips, legs, arms and midsection while burning 100s of calories. More details on next page.
Jennifer Galardi is fitness trainer for Kim Kardashain.
Provider - Heroturko.me
The secret of sexy physics of Kim is Jennifer Galardi. In this video tutorial , KIm kardashain woprkout with her trainer Jennifer, Kim Kardashain is sharing her secrets of that famous butt. They both guides the key visualization techniques that introduces your body to interval training. Jen also includes a ???No Cheat Check??? to ensure proper form is maintained throughout the entire workout. In next 20 minutes of the work out, Kim kick it up a notch with additional movements and height before finishing with a series of stretches. Kim follows it as long as you do, while Jen demonstrates the advanced option for those ready to take it to the next level.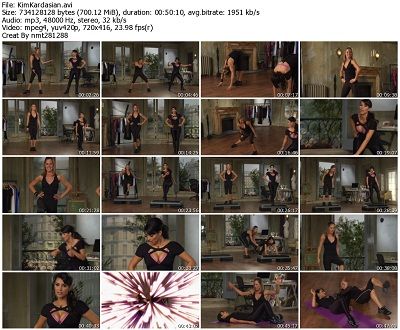 Link :
Code:
http://ul.to/fetw8nxp
http://ul.to/rj7yiggf
http://ul.to/us7tsuyc
http://ul.to/bcwlq6h2
http://ul.to/ab2h2wza
http://ul.to/qxxnmrte
http://ul.to/ivbuypoc
http://ul.to/hue0hfxw