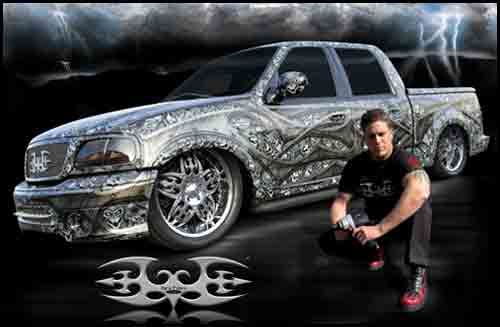 Airbrush with Skull King | .avi | 2.56Gb
Five videos reveal the secrets of the masters.
King of Skulls, Rich Evans demonstrates the technique of execution drawing on bits and pieces of large-scale vehicle.
The whole process of sanding and polishing to matting and mounting.
The study of processes overlapping masks, using stencils, painting shadows, living tissues, the projection of the figure, drawing the pattern and skull frihendom, the combination of parts of the future masterpiece.
Link :
Code:
http://ul.to/tticawb8
http://ul.to/k9tl4dpf
http://ul.to/jdmjq0ar
http://ul.to/n88paaek
http://ul.to/i3iyiklz
http://ul.to/xnqbf7i7
http://ul.to/g1vqe6u7
http://ul.to/kdb9exsn