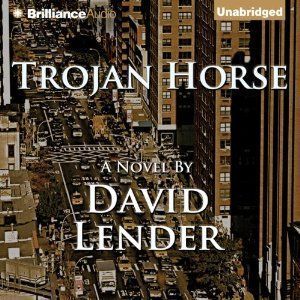 David Lender - Trojan Horse (Sasha Del Mira #1)
Unabridged AudioBook | 2012 | Genre: Crime/Thriller | English | ISBN-13: 9780615448756 | M4B 64Kb | Length: 13 hrs and 23 mins | 364.88 MB

Daniel Youngblood is a world-weary oil and gas investment banker who's ready to hit the beach, when he's hired by a Saudi Prince for an OPEC deal where he can net himself $25 million as a swan song. At the same time, he meets and falls in love with Lydia, an exotic European fashion photographer, who he later discovers is really a CIA trained spy with a shocking history with the Saudi Prince. She convinces Daniel to enlist in what becomes a race for the lovers to stop a Muslim terrorist internet plot to bring down the Saudi royal family and cripple the world's oil capacity, all before they wind up dead.
Download Link
Code:
http://rapidgator.net/file/7642296e6f1ec45b8057d07bb884f642/Trojan.Horse.part1.rar.html
http://rapidgator.net/file/972f186493ff171842b66776352ffc6e/Trojan.Horse.part2.rar.html
http://rapidgator.net/file/1e3d1fe49431b94dd9c2351ce4c25055/Trojan.Horse.part3.rar.html
http://rapidgator.net/file/f7831e05285fee4d11594a71d22099dd/Trojan.Horse.part4.rar.html
Code:
http://uploaded.net/file/m87i4zu9/Trojan.Horse.part1.rar
http://uploaded.net/file/zoie0ky9/Trojan.Horse.part2.rar
http://uploaded.net/file/tztxyb75/Trojan.Horse.part3.rar
http://uploaded.net/file/qm64i4gp/Trojan.Horse.part4.rar