Kelby Training - Getting Killer Prints From Your Epson Printer
Duration: 2h 11m | Video: VP6 (.flv) 854x474 24fps 1000Kbps | Audio: MP3 44.1KHz 128Kbps | 1.09 Gb
Genre: eLearning | Language: English
Printing a quality version of your image takes skill and a lot of photographers don't know where to start. In this course, Scott is joined by Dan Steinhardt from Epson as they discuss everything you need to know to make high quality prints from your favorite images. In the course, you will learn about individual Epson printers, how to pick a paper type that meets your needs, optimizing images for print, sharpening and printing from Photoshop, choosing a color space, making test prints, and much, much more. Follow along with course and you will be producing high quality prints in no time.
Table of contents:
01 Introduction (01:30)
02 Print Head and Color Space (05:10)
03 Stylus Photo R2880 (06:24)
04 Stylus Pro 3880 (07:31)
05 Stylus Pro 4880 (02:10)
06 Stylus Pro 7900 (04:56)
07 Optimizing a File for Print (07:36)
08 Sharpening Tips (05:50)
09 Print Profiles (14:50)
10 All About Paper (09:28)
11 Permanence (11:07)
12 Printing from Photoshop in Windows (06:54)
13 Mac Printing and Calibrating Monitor (16:41)
14 Print Sharpening Tip (09:39)
15 Printing From Lightroom (04:25)
16 Printing FAQ (17:31)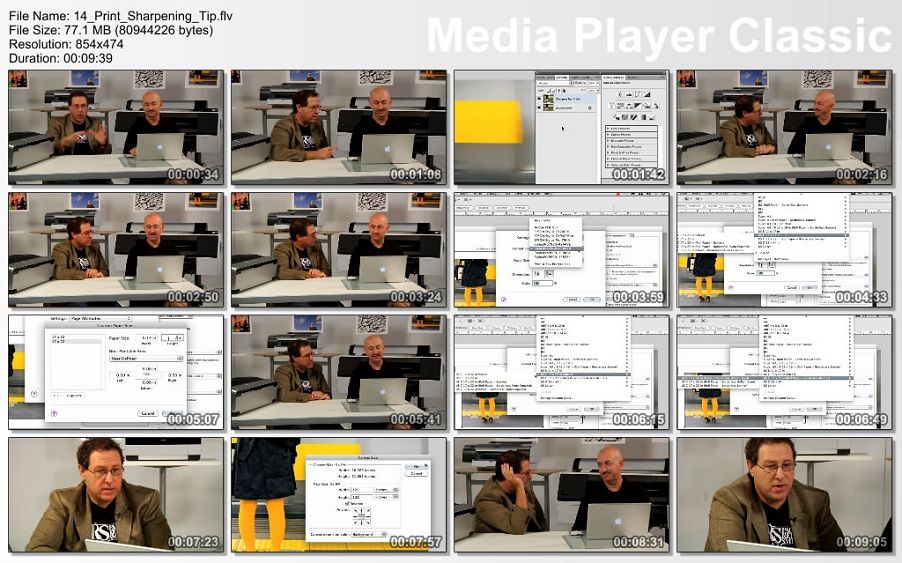 Link :
Code:
http://ul.to/hfus4x4b
http://ul.to/6izwc0kx
http://ul.to/id05tyyh
http://ul.to/0ywntzu0
http://ul.to/m0igriyp
http://ul.to/byl770gd
http://ul.to/snlylzsg
http://ul.to/mg49z6yq
http://ul.to/lo2u1tlu
http://ul.to/d0146sia
http://ul.to/iuh2e0tj