20.03.2015, 11:59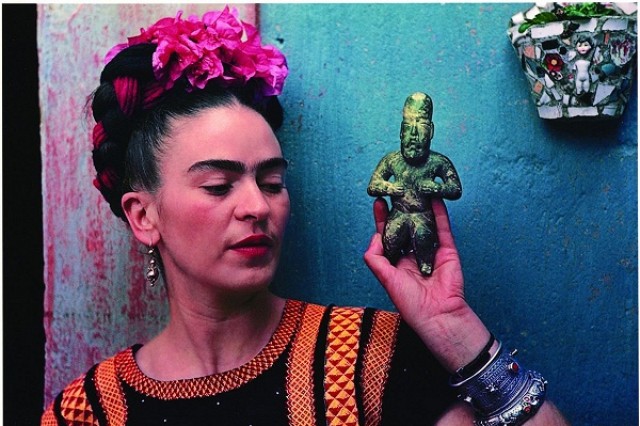 Hier stelle ich meinen Lieblings-Film und wunderschöne Film-Musik vor:
Frieda - Music From The Motion Picture - 2002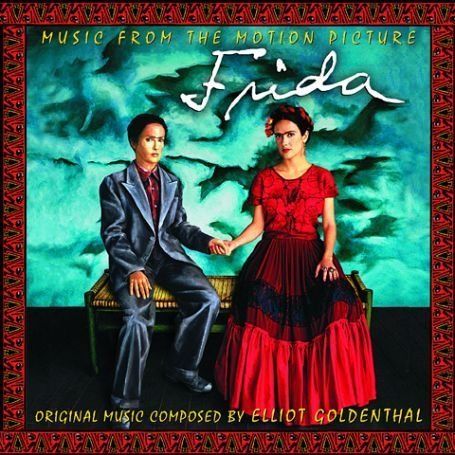 Elliot Goldenthal, autor de películas como "Heat" y "Tito",
regresa con una brillante mezcla de música tradicional mexicana
y latina original para ir con una de las mejores películas de 2002: ".
Frida" de Julie Taymor La banda sonora en su
conjunto es simplemente excepcional, sin embargo, tiene
algunos momentos cumbre: los espectáculos, más específicamente
el tema de apertura, 'Lila Downs y la Bendición Dream ", el tango
sexy' Alcoba Azul 'y el tema que suena durante los títulos de cierre,
'Burn It Blue ", que se lleva a cabo con la brasileña super-estrella,
Caetano Veloso. También la versión de "La Llorona" de Chavela Vargas
es excepcional.
Elliot Goldenthal, the scorer of movies such as "Heat" and "Titus,
comes back with a brilliant blend of traditional Mexican and
original latin music to go with one of the best movies
of 2002: Julie Taymor's "Frida." The soundtrack as a whole is
simply outstanding, yet it has some peak moments: Lila Downs'
performances, most specifically the opening track, 'Benediction
and Dream,' the sexy tango 'Alcoba Azul' and the theme that
plays during the closing titles, 'Burn it blue' which she performs
with Brazilian super-star, Caetano Veloso. Also the rendition
of "La Llorona" by Chavela Vargas is outstanding.
Format: MP3 - 320 kps - 123 MB
TRACKLIST:
01. BENEDICTION AND DREAM-lila downs
02. THE FLOATING BED-
03. EL CONEJO-los cojolites
04. PALOMA NEGRA-chavela vargas
05. SELF-PORTRAIT
06. ALCOBA AZUL-lila downs
07. CARABINA 30/30-el poder del norte
08. SOLO TU
09. EL GUSTO-trio huasteco caimanes de tamiun
10. THE JOURNEY
11. EL ANTIFAZ
12. THE SUICIDE OF DOROTHY HALE
13. LA CAVALERA
14. LA BRUJA-salma hayek & los vega
15. PORTRAIT OF LUDE
16. LA LLORONA-chevela vargas
17. ESTRELLA OSCURA-lila downs
18. STILL LIFE-
19. VIVA LA VIDA-trio/marimberos
20. THE DEPARTURE
21. COYOACAN AND VARIATIONS
22. LA LLORONA-lila downs
23. BURNING BED-
24. BURN IT BLUE-caetano velasa & lila downs
RAPIDGATOR DIRECTO
DOWNLOAD
********************************
Frida - German - AC3-HDRip-x264-FuN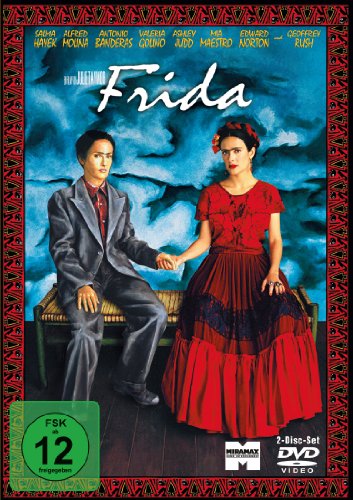 Eran la pareja más enigmática que estás historia
ha visto jamás: el famoso pintor de frescos y salón-comunista
Diego Rivera y Frida Kahlo pintor excepcional.
Juntos vivieron en una de amor más emocionante y poco convencional
y las historias de vida del siglo pasado.
La confusión emocional de este matrimonio, los numerosos amantes
con hombres y mujeres ...
Sie waren das wohl schillerndste Paar, das die Kunstgeschichte
je gesehen hat: der berühmte Freskenmaler und Salon-Kommunist
Diego Rivera und die Ausnahme-Malerin Frida Kahlo.
Zusammen lebten sie eine der aufregendsten und unkonventionellsten Liebes-
und Lebensgeschichten des vergangenen Jahrhunderts.
Das Gefühlschaos dieser Ehe, die zahlreichen Liebschaften
mit Männern und Frauen...
Video: BD-RIP
Audio: Dolby Digital 5.1
Sprache: GER
Dauer: 123 Min.
Format: MPEG-4 H.264 / AVC
Size: 1,34 GB
RAPIDGATOR-Directo
********************************
Musik aus dem Film: Frida - "La Llorona" von Chavela Vargas