29.04.2015, 17:29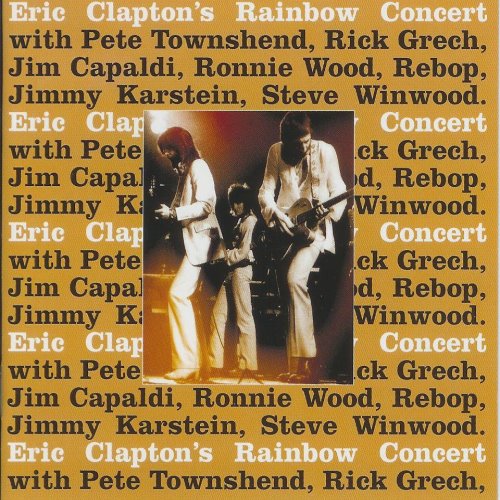 Flac | Lossless| Rock |1973 | 472 MB or
MP3 | 320 kps| Rock | 172 MB
Covers incl.
TRACKLIST
01."Layla" (Clapton, Jim Gordon) 6:25
02."Badge" (Clapton, Harrison) 3:18
03."Blues Power" (Clapton, Leon Russell) 6:03
04."Roll It Over" (Clapton, Whitlock) 4:38
05."Little Wing" (Hendrix) 4:36
06."Bottle of Red Wine" (Bonnie Bramlett, Clapton) 3:51
07."After Midnight" (Cale) 4:25
08."Bell Bottom Blues" (Clapton) 6:25
09."Presence of the Lord" (Clapton) 5:18
10."Tell the Truth" (Clapton, Whitlock) 6:04
11."Pearly Queen" (Capaldi, Winwood) 4:55
12."Key to the Highway" (Big Bill Broonzy, Charlie Segar) 5:46
13."Let It Rain" (Bramlett, Clapton) 7:46
14."Crossroads" (Robert Johnson) 4:19
PW: hell
UPLOADED - UPLOADABLE
Eric Clapton - Rainbow Concert (1974) (1995 Remastered Edition)
If You Like My Posts Just Say Thanks!!!!!