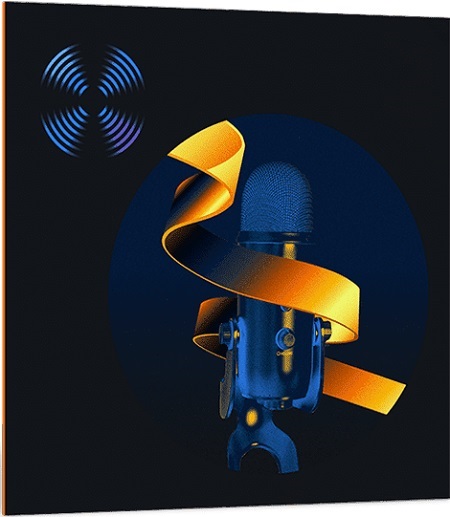 iZotope RX 10 Audio Editor Advanced v10.2.0 (Mac OS X)


MORiA | November, 7 2022 | AU | VST3 | AAX | STANDALONE | 398.3 MB
Trusted by top post production engineers to quickly and reliably deliver clean audio.
With version 10, we've added new features and functionality to address some of the most common repair problems that exist in today's post projects, making it the definitive choice for audio post production. While there are so many other new features included, here's a glimpse of the new RX 10 Repair Assistant, which (bonus!) will be available to use directly in your DAW.
Included
iZRX10AmbienceMatch
iZRX10BreathControl
iZRX10Connect
iZRX10De-click
iZRX10De-clip
iZRX10De-crackle
iZRX10De-ess
iZRX10De-hum
iZRX10De-plosive
iZRX10De-reverb
iZRX10De-rustle
iZRX10DialogueIsolate
iZRX10GuitarDe-noise
iZRX10Monitor
iZRX10MouthDe-click
iZRX10MusicRebalance
iZRX10MusicRebalanceARA
iZRX10RepairAssistant
iZRX10SpectralDe-noise
iZRX10SpectralEditor
iZRX10VoiceDe-noise
Whats new in this version
Version 10.2.0 released November 7, 2022
Improvements & Updates
Added localized tooltips in French, Italian, German, and Spanish
Updated Japanese help documentation.
Bug Fixes
Fixed issue where transcription would restart on changing tabs, or clicking 'show channels separately'
Fixed issue where transcription would not trigger a dirty state for the RX session
Fixed a crash in Spectral Editor ARA if the 'undo' button was pressed before audio was learned
Fixed a crash if transcription was enabled on an empty file
Fixed issue where markers would shift to the start of the file if you pasted at the beginning of a file
Known Issues
Any files or RX docs opened or saved in RX 10.2.0 will not load in versions of RX prior to 10.2.0
System Requirements
REQ: macOS Catalina 10.15.7 +
Link Download
Download Via UploadGig
Zitat:https://uploadgig.com/file/download/8bd2....part1.rar
https://uploadgig.com/file/download/d857....part2.rar
Download Via Rapidgator
Zitat:https://rapidgator.net/folder/6863964/iZ...MORiA.html
Extract files with WinRar 5 or Latest !