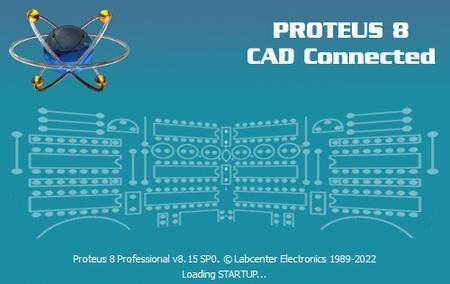 Proteus Professional 8.15 SP0 Build 33980 (x64)


File Size: 657 MB
Description
Proteus is a software package for computer-aided design of electronic circuits. The package is a system of circuit simulation based on models of electronic components adopted in PSpice. A distinctive feature of the Proteus Professional package is the ability to simulate the operation of programmable devices: microcontrollers, microprocessors, DSP, and more. Additionally, the Proteus package includes a PCB design system. Proteus Professional can simulate the following microcontrollers: 8051, ARM7,AVR,Motorola, PIC, Basic Stamp. The component library contains reference data.
Supports MK: PIC, 8051, AVR, HC11, MSP430, ARM7 / LPC2000 and other common processors. Over 6,000 analog and digital device models. Works with most compiler and assembler.PROTEUS VSM allows you to very reliably simulate and debug quite complex devices that can contain several MKs simultaneously and even different families in one device! Add. Information : Installation instructions in readme.txt Performance tested in wine-3.0.3 on Debian 9 with 32-bit WINEPREFIX. It works more stably than 8.8 (there were problems with saving projects)
Details
Proteus Design Suite 8.13 SP0 Release
Version:8.13 SP0 Build 31525
Developer:Labcenter Electronics
Tabletka:present
System Requirements
OS

recommended Microsoft Windows 7 64 bit or later)
CPU:2GHz or faster Intel processor (AMD processors fine but less optimized)
GPU:Graphics card supporting OpenGL Version 2.0 or higher and / or Direct 3D and multi-sampling (MSAA).
Memory:3GB RAM (recommended 8GB)
Note:Run Setup and application with adminstrator Rights.!
Link Download
Download Via UploadGig
Zitat:https://uploadgig.com/file/download/1a45....part1.rar
https://uploadgig.com/file/download/189a....part2.rar
Download Via Rapidgator
Zitat:https://rapidgator.net/folder/6870331/Pr...80x64.html
Extract files with WinRar 5 or Latest !