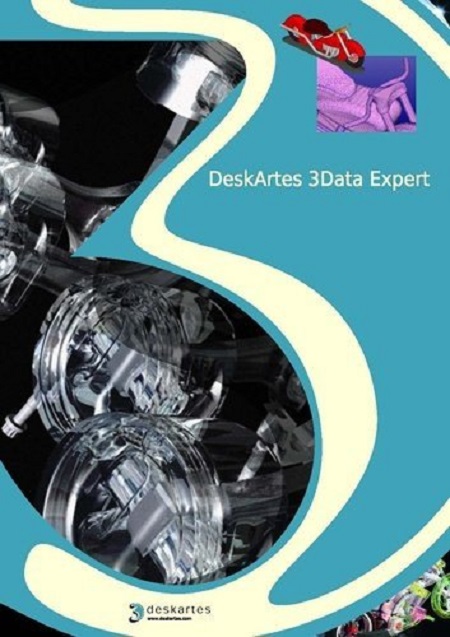 DeskArtes 3Data Expert 14.0.0.17 (x64)


File size: 165.8 MB
3Data Expert is a professional tool for preparing 3D models for Additive Manufacturing and 3D Printing applications. 3Data Expert includes commands for manipulation of both 3D surface models and 3D faceted models. These commands include surface triangulation, STL verification and repair, STL offsetting, splitting, connecting, decimation, smoothing, shrink wrap, 3D nesting and Boolean as well as STL coloring and texturing.
Optimal supports can be generated for both Stereolithography, DLP and metal processes automatically. Sand Supports can be generated for deliate sand parts. Finally, build documentation can be genrated for production monitoring, PDM and quality control. 3Data Expert is the 3D data processing tool you need to get your AM business running!
3Data Expert Support Structure generator alows you to generated advanced supports for metal, DLP and Sterolithoraphy processes.
Repair faceted 3D models
3Data Expert offers effective and user friendly repair tools for triangulated models. Models from different CAD systems, with or without colors, can be effectively repaired using both automatic and manual commands for Additive Manufacturing.
Input various faceted models: STL, 3MF, VRML, ZPR, OBJ, DXF, PLY, 3DS, Collada, FBX and proprietary 3DE Files.
Output following faceted models: STL, 3MF, VRML, ZPR, DXF, PLY and 3DE Files.
Repair errors automatically: separate shells, orient normals, stitch gaps, fill holes and remove error triangles.
Solidify (aka "shrink wrap") difficult architectural and other 3D models for 3D Printing with colors.
Manual repair with full editing capability for faceted models.
Remove triangles, surfaces or shells manually.
Generate AM production reports
3Data Expert includes new commands to produce documentation for the AM print jobs. An overall Procution Screenshot can be used to identify parts on the build area and Generate Report command provides detailed information on each part in the build area.
Produce build platform image with parts and labels for part identification.
Generate report with detailed part data for quality control and PDM.
Produce both .doc and .xml files with direct links to part properties.
Report model name, total volume, area, vertical area, etc. for cost calculation.
Output detailed data for each object: bounding box, number of triangles.
Split and connect large models
When the triangulated model is ready and repaired for AM processes, many times one problem still remains. The model may not fit into to the build area of the 3D Printing process in use. 3Data Expert splitting and connection tools allow you to split and connect part halves accurately after the build.
Split with polylines, curved or fixed split planes.
Add primitive connectors with a few mouse clicks.
Add Lap Joint to connect thin parts firmly.
Add empty space between the connector surfaces to allow adding glue after the build.
Link Download
Download Via UploadGig
Zitat:https://uploadgig.com/file/download/8Ea5....part1.rar
https://uploadgig.com/file/download/602b....part2.rar
Download Via Rapidgator
Zitat:https://rapidgator.net/folder/6871704/De...17x64.html
Extract files with WinRar 5 or Latest !