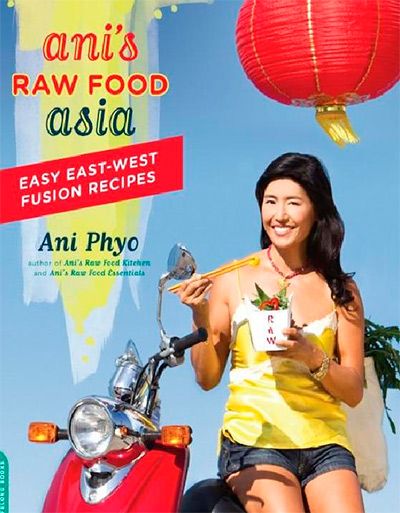 Ani's Raw Food Asia: Easy East-West Fusion Recipes the Raw Food Way l Ani Phyo l 22.00 MB
Author(s): Ani Phyo
Publisher: Da Capo Lifelong Books
Date: 2011-05-10
Format: EPUB
Language: English
ISBN10: 0738214574
Pages: 320
ISBN13: 9780738214573
You've been to her kitchen, enjoyed her desserts, and mastered the essentials now go with raw food goddess Ani Phyo back to her roots for the first ever Asian raw food cookbook. Along with recipes from Korea, China, Japan, Thailand, Vietnam, India, Indonesia, and Hawaii and background information on traditional dishes, Ani's Raw Food Asia also offers essential tips on green living, well-being, longevity, fitness, beauty, and entertaining as inspired by a healthy Asian lifestyle.
Recipes include: Mixed Vegetable Skewers with Almond-Butter Sauce, Creamed Curry Saag, Vegetable Tempura with Orange Lemongrass Dipping Sauce, Marinated Shiitake Mushroom Dumplings, Corn Fritters with a Hot and Sour Cucumber Dipping Sauce, Dosas, Moo Shoo Vegetables, and more.
Link :
Code:
http://ul.to/qtjrpd2k