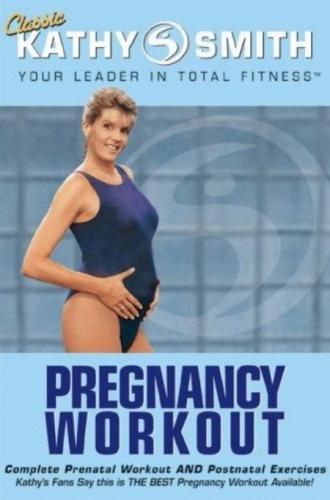 Kathy Smith - Pregnancy Workout
English | AVI | XviD 1430 kbps | 672 x 512 30fps | AC3 192kbps | 53min | 624 MB
Genre : Fitness
Description :
Kathy Smith some time in the world of fitness videos, and with good reason. Her calm, authoritative manner, flawless rhythm, emphasis on proper form, and responsible directions put her entire fitness series above most celebrity workouts. Workout for pregnant women are no exception. Smith and her five female friends (of pregnancy - 5 myasetsev and more) show a good 50-minute prenatal workout with ample exercise, cardio section that includes sufficient upper-body work, a lot of safe abdominal and pelvic exercises (standing and on the floor) and active relaxation period (which some avid "aerobomanam" may seem too long). Smith uses supports such as chairs and pillows to allow effective implementation of the exercise, maintaining a focus on safety and comfort.
Link :
Code:
http://ul.to/h7mzohjq
http://ul.to/sqx8o2p8
http://ul.to/qb1z1vkw
http://ul.to/lu5f8bn4
http://ul.to/05659uo5
http://ul.to/bz8uvytw
http://ul.to/12x3ch7g