Netter Interactive Atlas of Human Anatomy l 503.75 MiB
AISR proudly presents: Netter's Interactive Atlas of Human Anatomy on the desktops of all computers in the Learning Resources Center in Scott Memorial Library, Room 307.
The 500-plus plates of anatomical paintings by Dr. Frank Netter are compiled in electronic form for ease of use.
Features include selective label removal, quizzing by name or structure identification, and options to create lists organized by structure, organ, or system.
The magnification capability lets you look at any detail more closely.
Testing options include a basic or USMLE-style interface.
View and print over 900 anatomical illustrations from Frank Netter's Atlas of Human Anatomy CD Rom. Print in black and white or in color, with or without labels. Perfect for review and testing.
* Searchable Index
* Add comments on the fly
* Zoom in for closer look
* Print images in grayscale or color
* Turn off labels for quick, visual reviews
* Create custom study guides & custom made tests
It is definitely better than the paper version of the book.
Product Details
* CD-ROM
* Publisher: Saunders; 3 edition (October 1, 2002)
* Language: English
* ISBN-10: 1929007140
* ISBN-13: 978-1929007141
Installation Notes:
1) burn the iso file to a CD and run the program from the CD or
2) mount the iso file as a virtual drive & Run
Always keep this in mind when installing releases....
.....Remember to block applications (or go off line) from calling home 'during install'.
Once installed, disable 'check for automatic updates' option if available, so that you don't get it blacklisted.....Where Applicable!!
PLATFORM: Windows
FILE(S) : 503mb - ISO
COMPRESS: WinRar 267mb - Added Recovery Record
LANGUAGE: English
FIX : Ripped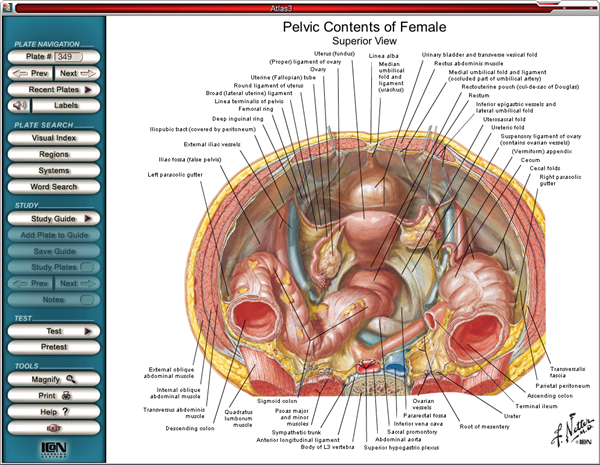 Link :
Code:
http://ul.to/s0hhahod
http://ul.to/8hf3fux6
http://ul.to/bt1nr85j
http://ul.to/0eynux6i
http://ul.to/0fsit48a
http://ul.to/ql5rk0nc