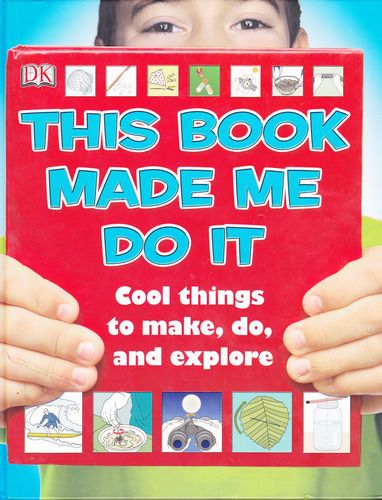 This Book Made Me Do It - Cool Things to Make,Do and Explore
Publisher: DK Publishing
DK Publishing
2010
Language: English
ISBN-10: 0756668816
ASIN: B0096DEIXW
194 pages
PDF
55.5 MB
Knowledge comes in all shapes and sizes, and This Book Made Me Do It celebrates it in all its vastness and variety. The reader will learn not only how to make a barometer, but why barometers matter, and how to use them to forecast weather. Readers will be provided with clear step-by-step instructions on everything from hacking their gadgets and toys, to making clouds in bottles, and creating music from the most surprising of everyday objects. There is something here for the hobbyist, the amateur, or just the fantastically curious. Because of the range of activities in this book, it will appeal not only to children but to the whole family. The educational value of How To Do Everything is well hidden behind its simple approach.
Link :
Code:
http://rg.to/file/69f9b915f7925205cc469112cb0cb7bf/This_Book_Made_Me_Do_It_-Cool_Things_to_Make.html