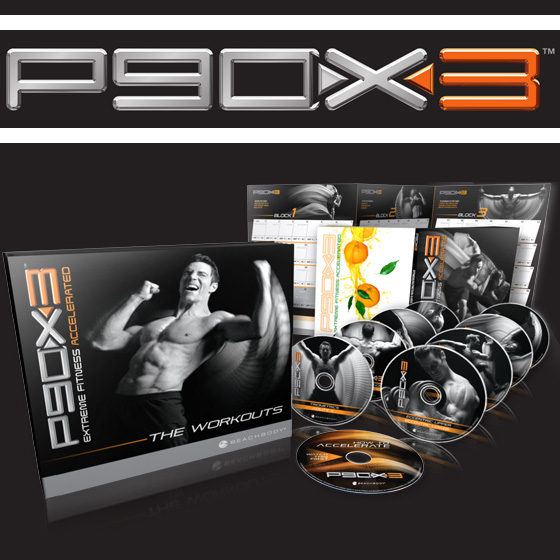 P90X3 Dual Audio Workouts Nutrition Schedule 2013 l 4.49 GB
Calendars, Schedules, Nutrition, Workbook, Worksheets, Measurements guide, Introduction video, Cold Start video & 16-Dual Audio Workouts (Audio can be normal or cues only if you want to silence Tony for 90% of the time). It also has optional English subtitles.
SYNOPSIS: Tony Horton's back with P90X3, his newest P90X system designed to get you ripped in just 30 minutes a day thanks to his Muscle Acceleration system. P90X3 combines a highly structured, plateau-busting schedule with an unprecedented variety of moves that keep every muscle challenged for 30 minutes of full-throttle intensity that leaves any other workout in the dust. With P90X3, it's a whole workout in half the time.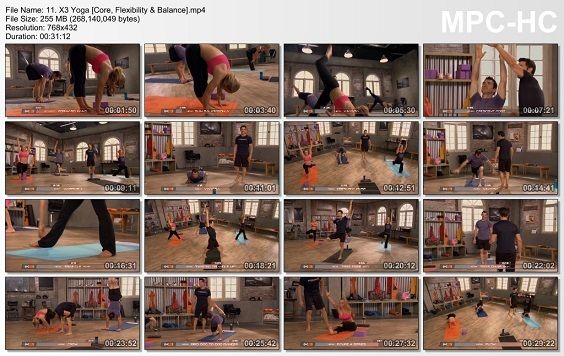 Link :
Code:
http://rg.to/file/8e0696e2d6a268afe6a06f4c66cb03d4/P90X3_(Dual_Audio_Workouts___Nutrition___Schedule).part1.rar.html
http://rg.to/file/04153b6b2016ace979bad81e88d5dc5f/P90X3_(Dual_Audio_Workouts___Nutrition___Schedule).part2.rar.html
http://rg.to/file/1cb7ec746638120d2d12eab000752c73/P90X3_(Dual_Audio_Workouts___Nutrition___Schedule).part3.rar.html
http://rg.to/file/beb94b1085387b3df203e320aafbcdf3/P90X3_(Dual_Audio_Workouts___Nutrition___Schedule).part4.rar.html
http://rg.to/file/79dc5dce1ac3ee6d8c0cef2b67f8c47d/P90X3_(Dual_Audio_Workouts___Nutrition___Schedule).part5.rar.html
http://rg.to/file/8ea9358a97c7d9b70897f8e563141086/P90X3_(Dual_Audio_Workouts___Nutrition___Schedule).part6.rar.html