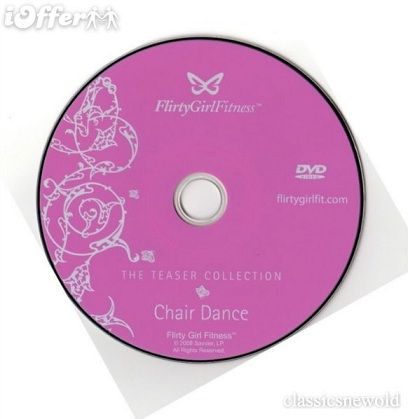 Flirty Girl Fitness - Chair Dance l 401.54 MiB
With the Flirty Girl Excercise Pole dances learn some of
the world's sexiest dance moves from videos, club dancing and even
exotic dancing and turn them into fun, fat-burning routines that
anyone can do!
After this workout you'll never look at a simple kitchen
chair the same way again! It'll introduce you to the art of chair
striptease while giving you a great abdominal workout. Will show
you some cool moves you can do using a simple chair and before
you're through, you'll have learned a full routine so that at the
end of the workout you'll be able to show off an unbelievably sexy
chair striptease routine!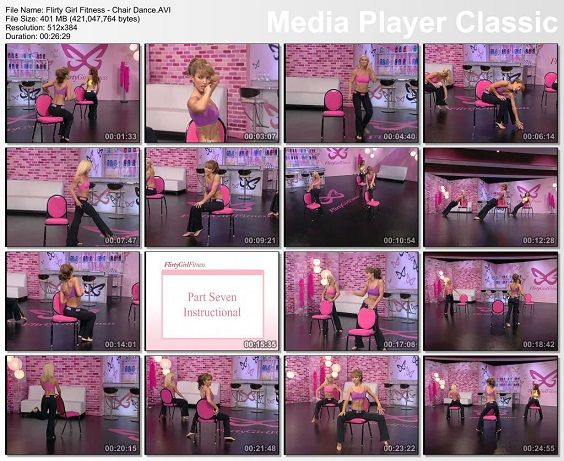 Link :
Code:
http://rg.to/file/0e1ee731d5cc1c72680a83369a59ab95/Flirty_Girl_Fitness_-_Chair_Dance.part1.rar.html
http://rg.to/file/5117c228bceecf83353726705eefe2c5/Flirty_Girl_Fitness_-_Chair_Dance.part2.rar.html
http://rg.to/file/7102069eaed619dfbd1f5a4cc866a6c6/Flirty_Girl_Fitness_-_Chair_Dance.part3.rar.html
http://rg.to/file/934e4861d2dce7d35d06280b3d3f81f5/Flirty_Girl_Fitness_-_Chair_Dance.part4.rar.html
http://rg.to/file/91484b0de704f9174239da0f787351f9/Flirty_Girl_Fitness_-_Chair_Dance.part5.rar.html