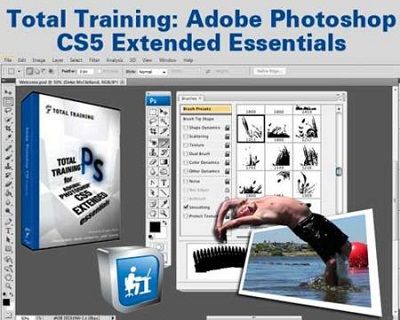 Total Training: Adobe Photoshop CS5 Extended Advanced DVD5 WMV-WVC1
English | WMV | WVC1 | 960x540 | 120 Min | 29.970 fps 282 kbps | MP3 128 kbps 48 KHz | 1,57GB
Genre: elearning
Total Training for Adobe Photoshop CS5 Advanced is the perfect way to move from Photoshop novice to Photoshop expert. Follow along with advanced techniques and time-saving tips the pros use, including power user essentials, advanced layers, masks and selections, painting, raw file editing, working with 3D, Video and Animation, Retouching, Compositing and more. By the time you are done with this series, you will have learned how to produce high-quality, professional-level results image after image. This series is perfect for the beginner or intermediate digital artists who want to hone their photoshop skills and learn the advanced techniques of this powerful image-editing software.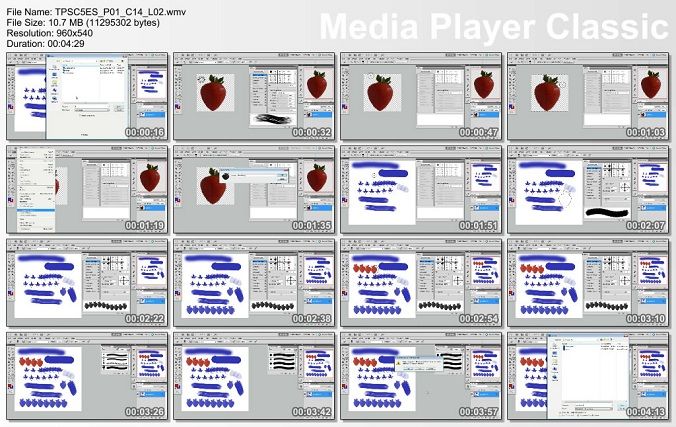 Link :
Code:
http://rg.to/file/f2fa669dd7f99e2cd1e85711ba2a73ab/Total_Training_-_Photoshop_CS5_-_Essentials.part1.rar.html
http://rg.to/file/0b66b23e6fdfe6f6efc028d1d500b7a8/Total_Training_-_Photoshop_CS5_-_Essentials.part2.rar.html
http://rg.to/file/41d21586ba8fcacbe577dd7ec046c964/Total_Training_-_Photoshop_CS5_-_Essentials.part3.rar.html
http://rg.to/file/7d950cc7eaf1ed234c83933457483877/Total_Training_-_Photoshop_CS5_-_Essentials.part4.rar.html
http://rg.to/file/9e825a0876d9c61012536d3b671af2ca/Total_Training_-_Photoshop_CS5_-_Essentials.part5.rar.html
http://rg.to/file/6fdfc6b8b9e41b42c754aaf32265cbd1/Total_Training_-_Photoshop_CS5_-_Essentials.part6.rar.html
http://rg.to/file/ea6797f67684545e56eae6d23b9205f8/Total_Training_-_Photoshop_CS5_-_Essentials.part7.rar.html