02.11.2019, 13:33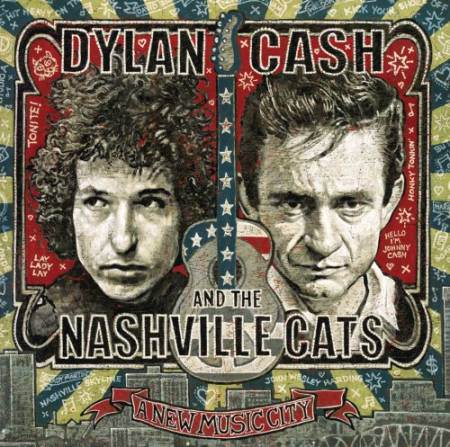 Genre: Rock
Quality: MP3 - 320 kbps
Size: 262 MB
TRACKLIST
Code:
Disc: 1
1. Absolutely Sweet Marie (Bob Dylan)
2. Harpoon Man (Charlie McCoy & the Escorts)
3. It Ain't Me, Babe (Johnny Cash)
4. Down In The Flood (Flatt & Scruggs)
5. The Way I Feel (Gordon Lightfoot)
6. I'll Be Your Baby Tonight (Bob Dylan)
7. You Ain't Goin' Nowhere (The Byrds)
8. This Wheel's On Fire (Ian & Sylvia)
9. Gentle On My Mind (John Hartford)
10. Some Of Shelly's Blues (The Monkees)
11. Turn Around (The Beau Brummels)
12. I'm So Lonesome I Could Cry (Tracy Nelson)
13. If You Don't Like Hank Williams (1968 Demo)(Kris Kristofferson)
14. Bird On The Wire (Leonard Cohen)
15. Hickory Wind (The Byrds)
16. Blowing Down That Dusty Road (Country Joe McDonald)
17. The Boxer (Simon & Garfunkel)
18. Stone Fox Chase (Area Code 615)
19. The Byrds Sweetheart Of The Rodeo Radio Ad (Bonus Track)

Disc: 2
1. Girl From The North Country (Bob Dylan with Johnny Cash)
2. Driftin' Way Of Life (Jerry Jeff Walker)
3. Behind That Locked Door (George Harrison)
4. Beaucoups Of Blues (Ringo Starr)
5. Going To The Country (Steve Miller Band)
6. The Night They Drove Old Dixie Down (Joan Baez)
7. City Of New Orleans (Steve Goodman)
8. Blue River (Eric Andersen)
9. Heart Of Gold (Neil Young)
10. If Not For You (Previously Unreleased Version) (Bob Dylan with Lloyd Green)
11. Crazy Mama (J.J. Cale)
12. Seven Bridges Road (1972 Nashville Version) (Steve Young)
13. Will The Circle Be Unbroken (Nitty Gritty Dirt Band)
14. Silver Wings (Earl Scruggs with Linda Ronstadt)
15. A Six Pack To Go (Leon Russell, as Hank Wilson)
16. Sally G (Paul McCartney & Wings)
17. Matchbox (Live On The Johnny Cash Show) (Derek & The Dominos with Johnny Cash and Carl Perkins)
Rapidgator
DOWNLOAD
Just Say Thanks!