Collected Works Of Simon Kernick l 8.08 MB
Simon Kernick writes great plots, great characters, great action.
- Lee Child
Simon Kernick writes with his foot pressed hard on the pedal. Hang on tight!
- Harlan Coben
Simon Kernick uses every trick in the book to keep the action breakneck.
- Time Out
Pace, pace, pace is what Simon Kernick does best.
- Daily Mirror
From the first line, Kernick knows how to get a thriller shifting, and he doesn't let up until the very last ... he puts a London hotel under siege, to brilliantly dramatic effect.
- Daily Mirror
A murder-a-minute gallop which successfully relies on sheer pace.
- Daily Telegraph
A gripping read with a rich cast of nicely crafted characters and a clever plot - or two - that comes together in a decidedly satisfactory ending.
- The Times
Excellent at police and intelligence detail, expertly plotted, fast, furious and professional
- Daily Mail
The master of the race-against-time thriller has pulled off another cracker with this tense tale of London under terrorist attack. it's great, fast moving fun.
- Sunday Mirror
In Siege [Kernick] has upped his game considerably ... Nail-bitingly tense, Siege is genuinely unputdownable.
- Irish Independent
You won't read a more exciting thriller this year.
- Peterborough Evening Telegraph
Included:
The Business of Dying (2002)
The Murder Exchange (2003)
The Crime Trade (2004)
A Good Day To Die (2005)
Relentless (2006)
Severed (2007)
Deadline (2008 )
Target (2009)
The Last 10 Seconds (2010)
The Payback (2011)
Siege (2012)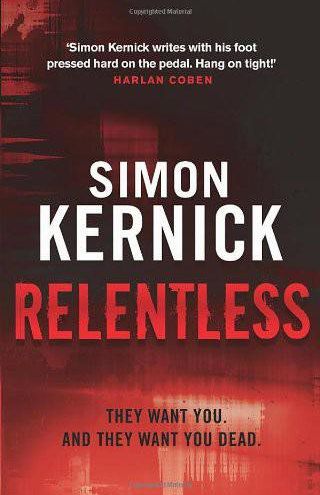 Link :
Code:
http://ul.to/kxc1szpr