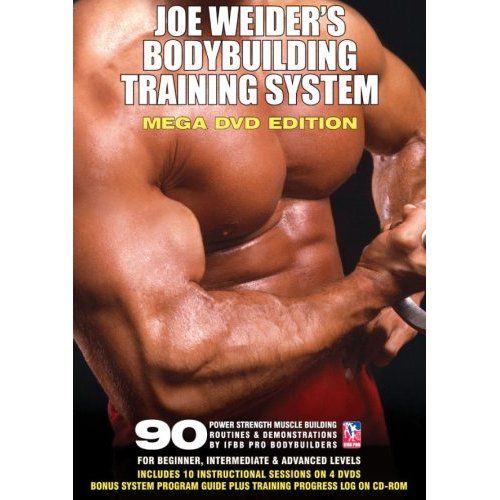 Joe Weider's Bodybuilding Training System
Language: English
AVI | XviD 2166kbps | 720 x 544 29.97fps | MP3 128kbps | 6.25 GB
Genre: E-Learning
The Weider System has been in existence for fifty years or so, and has grown over the years to incorporate other great training ideas as they came along. It's actually not a "system" in the strict definition of the term, but rather a "guide" to aid you in developing your own personal system based on your own unique recuperative ability, experience, goals, strengths, weaknesses, and ---well -- "guts" to go the distance.
This Weider System "guidelines" comes in the form of a series of training methods collected (and in most instances named) by Joe Weider personally over many years, which became widely known as the Weider Principles. In fact, of the Weider Principles that were developed by Joe personally, one in particular had a major impact on the world of bodybuilding. That was the concept of splitting your workouts to train specific body parts. The split system, double split system and triple split system, as they became known as, are Joe's unique contribution to bodybuilding science.
There are three broad categories of Weider Principles:
1. Principles To Help You Plan Your Training Cycle
2. Principles To Help You Arrange Your Exercises In Each Workout
3. Principles To Help You Perform Each Exercise

Link :
Code:
http://ul.to/5o6oxl1c
http://ul.to/eo5joc2m
http://ul.to/f2du67v3
http://ul.to/ytqjpzsv
http://ul.to/up1zdfr5
http://ul.to/beesckzu
http://ul.to/0wq97sja