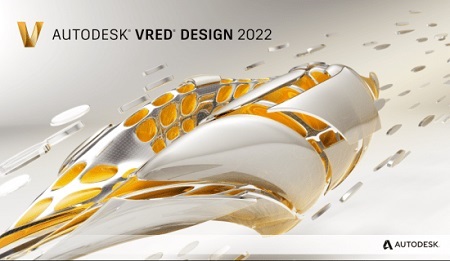 Autodesk VRED Design 2022 (x64) Multilanguage


x64 | Languages:Multilanguage | File Size: 1.87 GB
Description
Autodesk Vred Products is one of the most popular and most widely used software in the design, specialized engineering company Autodesk is widely used in the visualization of 3D, modeling and detailed design of the product. This application is especially manufacturers of transport such as cars, motorcycles, helicopters and more.
The ability to combine the models with models with software such as 3Ds max, MAYA and built-in software that can model the software design ready for you in this app combine your samples. Engineers and designers can use this special software for prototyping and three-dimensional visualization products, especially their use. The software update feature that can be media editor, optimize and improve the script, promoting, improve FileIO and so on
Facilities and software features of Autodesk VRED Products
-Professional and useful environment
-Having different tools for prototyping and design
-The ability to combine samples and models, 3Ds Max, MAYA and ...
-Powerful animation
-The exact design of its output in less time
-Free of all facilities
System Requirements
OS:Microsoft® Windows® 10 (64-bit)
CPU:64-bit Intel® processor with Intel® EM64T-capable or AMD® Athlon 64®, AMD Opteron® processor
Memory:1 GB RAM, 8 GB or more recommended
Link Download
Download Via UploadGig
Zitat:http://peeplink.in/eaa40486c1a4
Download Via Rapidgator
Zitat:https://rapidgator.net/folder/6863960/Au...guage.html
Extract files with WinRar 5 or Latest !