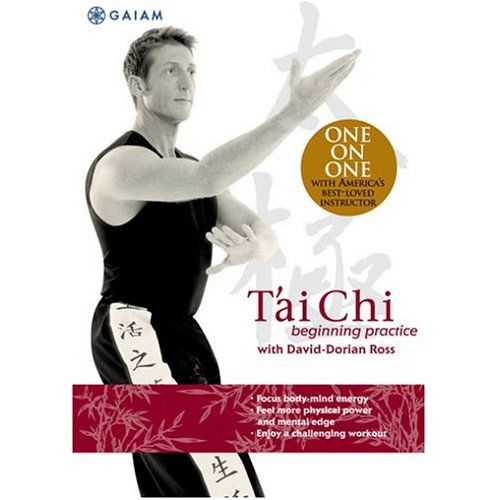 Gaiam T'ai Chi Beginning Practice DVD with David-Dorian Ross
Size : 530 Mb
Genre : eLearning
One on one with Champion and Master David-Dorian Ross.
This is the way to learn T'ai Chi.
With this program created to be more like personal instruction, you'll learn more intuitively as you explore each move, so you feel more confident right away.
You will understand how T'ai chi will help you move closer to that elusive life priority, balance.
Known as ""the ultimate workout"" in China, T'ai chi is a more physically charged form of energy practice that resembles martial arts in slow motion and will give you the benefits of weight training, aerobics or sports conditioning while exercising your mental-spiritual strength at the same time. You'll see more balance in the way you move, think and feel every day. U.S. and world T'ai chi medalist David-Dorian Ross' clear, masterful instruction is captured live in this unique DVD.
Also Included Mystery of Chi with Bill Moyers
Link :
Code:
http://ul.to/zbkxkjcu
http://ul.to/mqgdzvbx
http://ul.to/si6x1kpn
http://ul.to/4z452u14
http://ul.to/yxq4fcgw
http://ul.to/cyxxf7w7