Tutsplus.com - Illustrator Effects In Depth - Premium (2013)
English | flash video | Video : MPEG4 Video (H264) 1280x720 15fps 1000kbps | Audio : AAC 44100Hz stereo 128kbps | 331 MB
Genre: Video Training
Learning the multiple possibilities of Illustrator's effects and the vast array of tools, is a mighty challenge to take on. In this course, Cheryl Graham will teach you how to work with live effects, text effects, a 3D effect and much much more. So get your creative head on, open up Illustrator and let's get started!
Content
Introduction 32m 54s
Introduction 2m 16S
The Appearance Panel 3M 52s
What is a "Live" Effect? 7m 8s
Graphic Styles 5m 36s
Applying Effects to Groups 5m 58s
Applying Effects to Layers 26S 4m
38s 3M Scaling Effects
Projects 40m 32s
Create a Metal Treadplate 3M 58s
Create a Nautilus Spiral 3M 50s
Mirror Drawing with the Transform Effect 2m 58s
Create Dynamic Web Buttons with the Convert to Shape Effect 5m 30s
Brushed Metal Text 4m 42s
18s Varsity Lettering 6M
3M Custom Texture 28s
Letterpress Text Effect 4m 18s
Create a Set of Transparent Dice Using the 3D Effect 5m 30s
Quiz
Quiz Quiz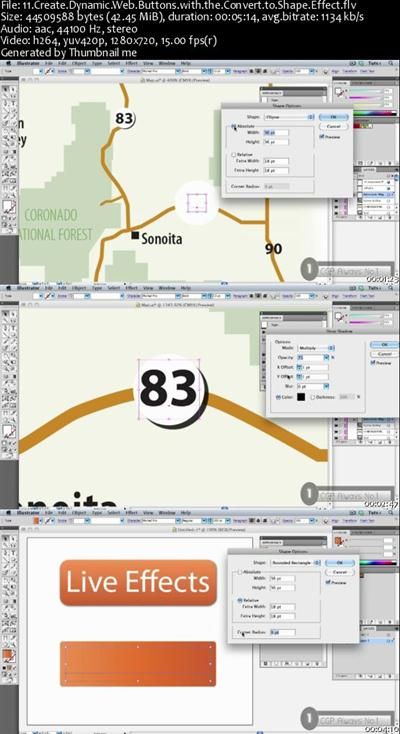 Link :
Code:
http://ul.to/f3srtc07
http://ul.to/lu0goqxy
http://ul.to/j4f3xrut
http://ul.to/9h2k025h