3 in 1 Ball The Complete Collection Workout l 2.18 GB
ISBN: 9781741815481
ISBN-10: 1741815487
Publisher: Hinkler Book Distributors,Australia
Date Published: 1/10/2007
Format:: DIVX (Book and accessories not included)
Language: English
The fitness ball is a popular piece of exercise equipment. it improves body and movement awareness, joint stability, posture, and muscle balance. 3 in 1 Ball: The Complete Collection incorporates three different workouts featuring Pilates Principles, a stretchband, and a resistance web.
Simply Ball with Pilates Principles: Jennifer Pohlman and Rodney Searle guide you through a 36 minute ball workout featuring Pilates principles that will create strong core muscles.
Simply Ball and Band: Enjoy a 106 minute class with Dina and Mark as they guide you through three progressive workouts. This total program will develop strength, core stability, and cardio fitness.
Simply Ball & Web: Julia Filep takes you through a complete body coditioning workout in this 70 minute video. This total-body program includes a resistance web session and will promote fitness, muscle tone, and weight loss.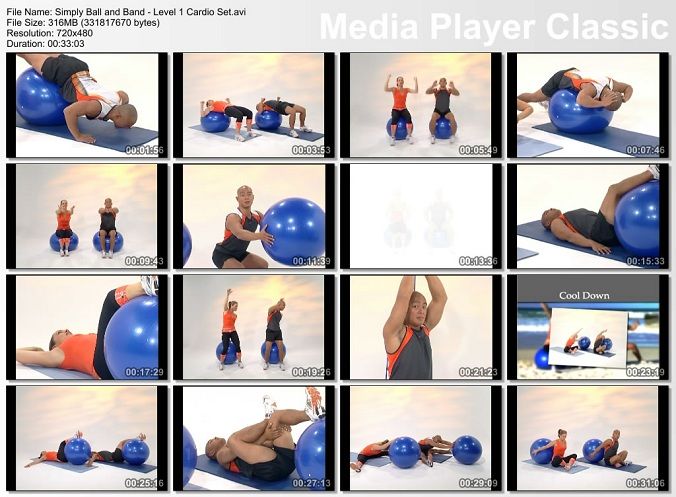 Link :
Code:
http://ul.to/ydt4gf3o
http://ul.to/9y1ps0v2
http://ul.to/hin4wa19
http://ul.to/j6ylochf
http://ul.to/bmd8z2ab
http://ul.to/9l8c82mn
http://ul.to/tpdok747
http://ul.to/rpgs771d