Tattoo source book
Genre ; Ebook
Size: 413.01 MB
A Glossy full colour book containing 516 pages of tattoo designs all in relevant section for easy location, a must for every tattooist and customer at a real bargain price.
The book is definitely eye-pleasing; with a black, adorned with a dragon, cover and impressive size it looks more like a sorcery book than a tattoo source one which is probably what the editors aimed at.
The main part of the book focuses on the most popular designs and motifs from American patriotic tattoos to fairies and flowers to religious and zodiac tattoos. It presents at least a few pages of possible variations of each motif, thus showing the readers what is possible. Each section (32 in total) starts with a brief note on history and symbolism of the design/ motif in question which makes for a very interesting (although also very short) read. Many a time the editors use this opportunity to urge the reader to take some time to think on symbolism behind a given design and how others may interpret their tattoo.
The last section of the book consists of the profiles of the artists who contributed to the Tattoo Sourcebook; some of them were written by the artists themselves, others were probably written by the editors. They are interesting to at least browse through as among the contributors there are not only big names (Friday Jones, Guy Aitchison, Spider Webb) but also a few foreign, non-American artists (Furmanov from Kazakhstan, Edge from Croatia, Hudson Assis from Brazil) which nicely shows how increasingly global and yet small the tattoo community becomes.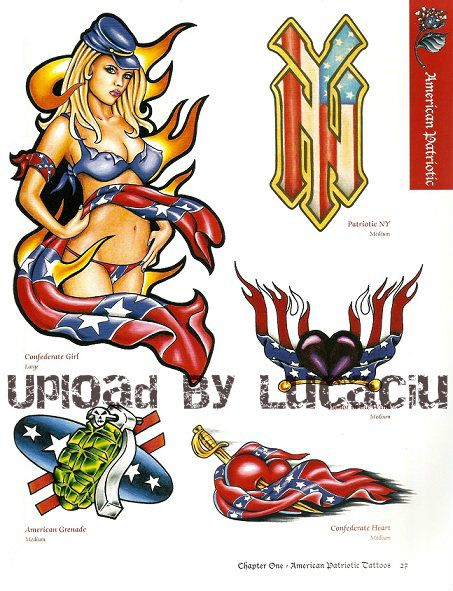 Link :
Code:
http://ul.to/9xofmxwz
http://ul.to/emgnwgxd
http://ul.to/rbx9f86t
http://ul.to/kcrahrxn
http://ul.to/b9ofhf2t